Four people were killed, and at least 20 others were injured in an attack in London that authorities have declared a terrorist incident. A police officer and the man believed to be an attacker are among the dead.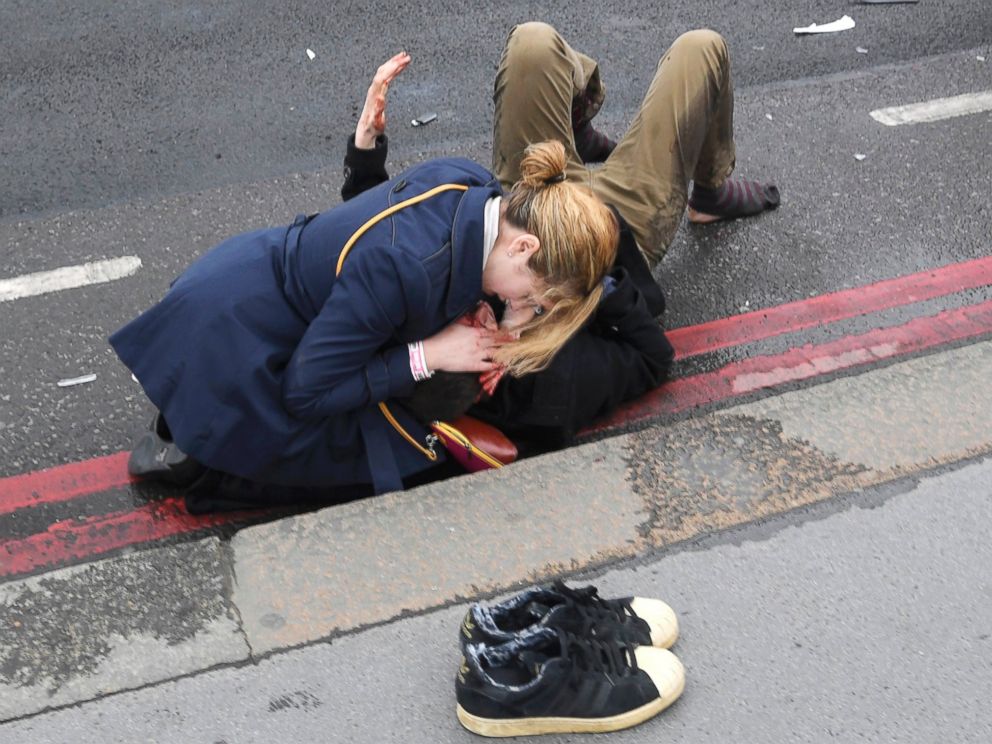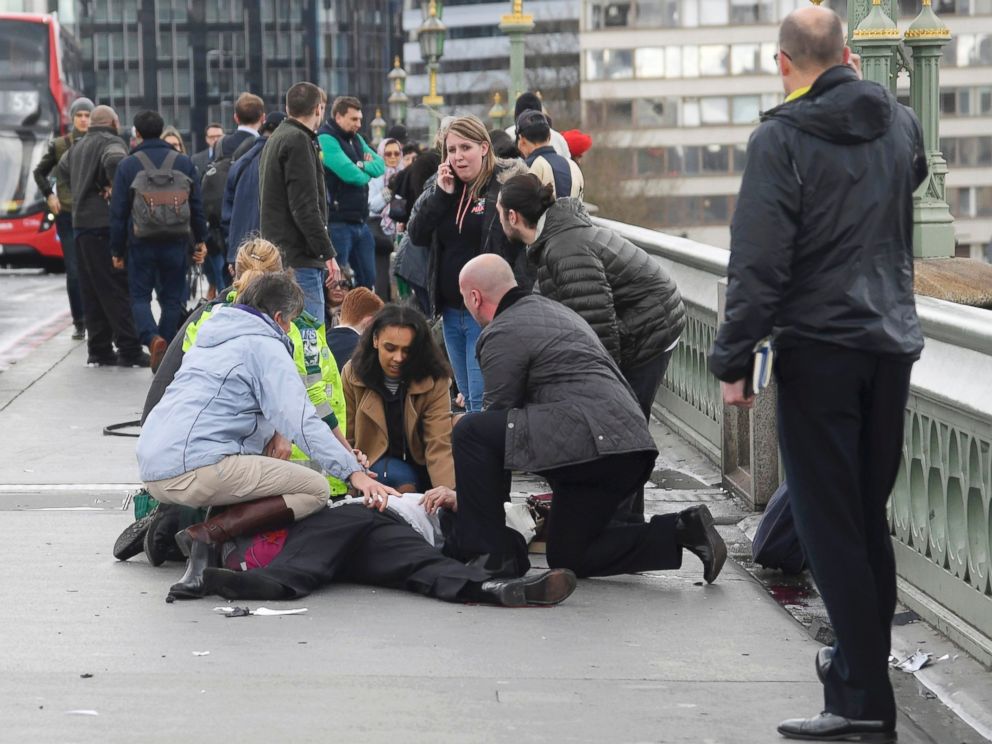 The attack began when a driver struck pedestrians and three police officers on Westminster Bridge,
London's Metropolitan Police said.
Witness Richard Tice told ABC News that he saw injured people on the pavement. According to him, the car jumped the curb, knocking people over.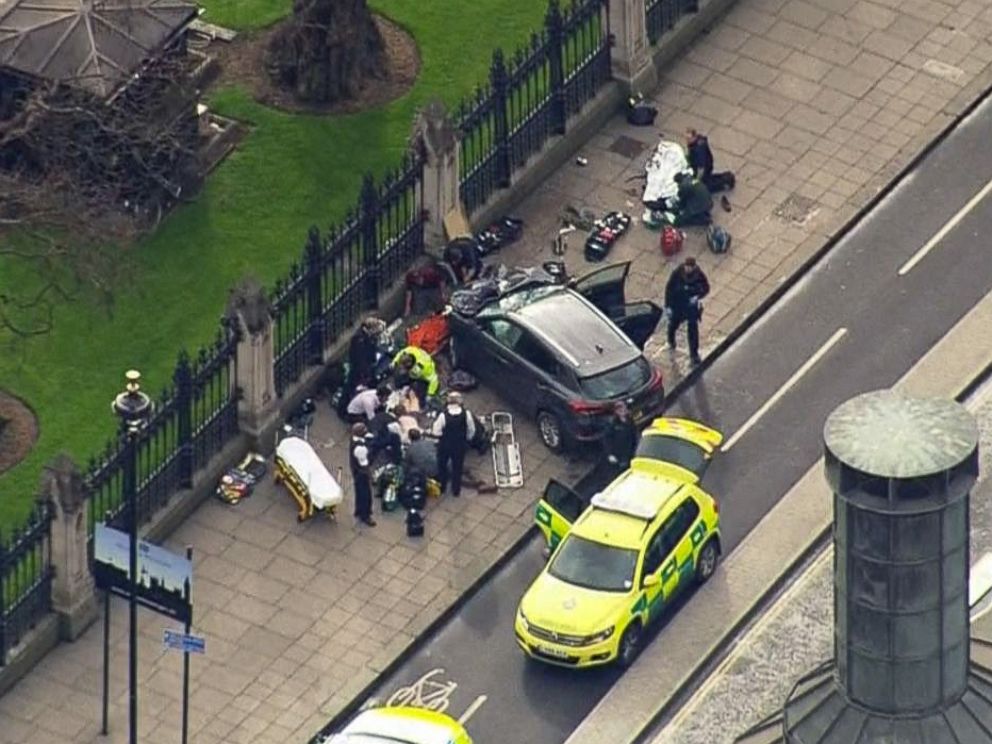 The car then crashed into the fence around the Houses of Parliament, and at least one man armed with a knife attacked an armed officer who was guarding Parliament, police said.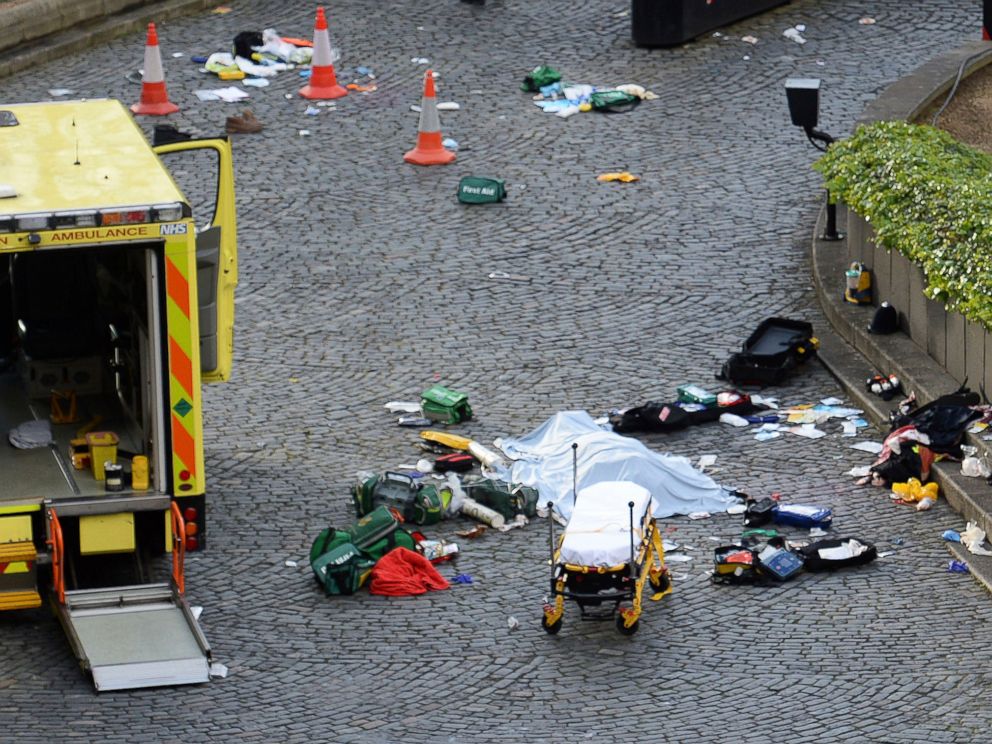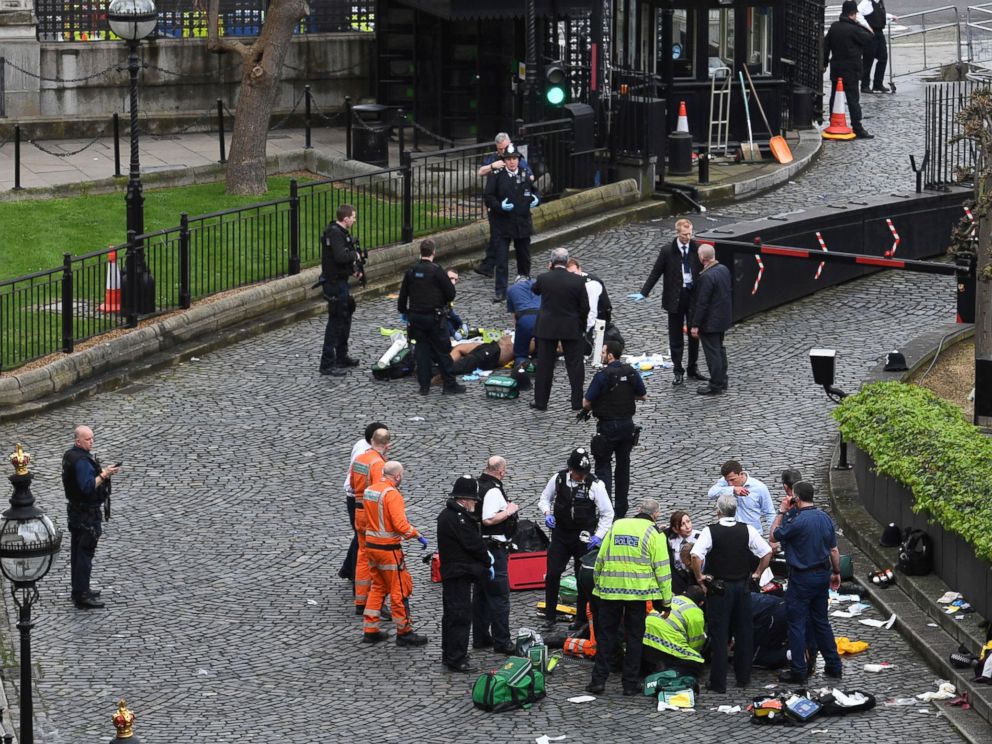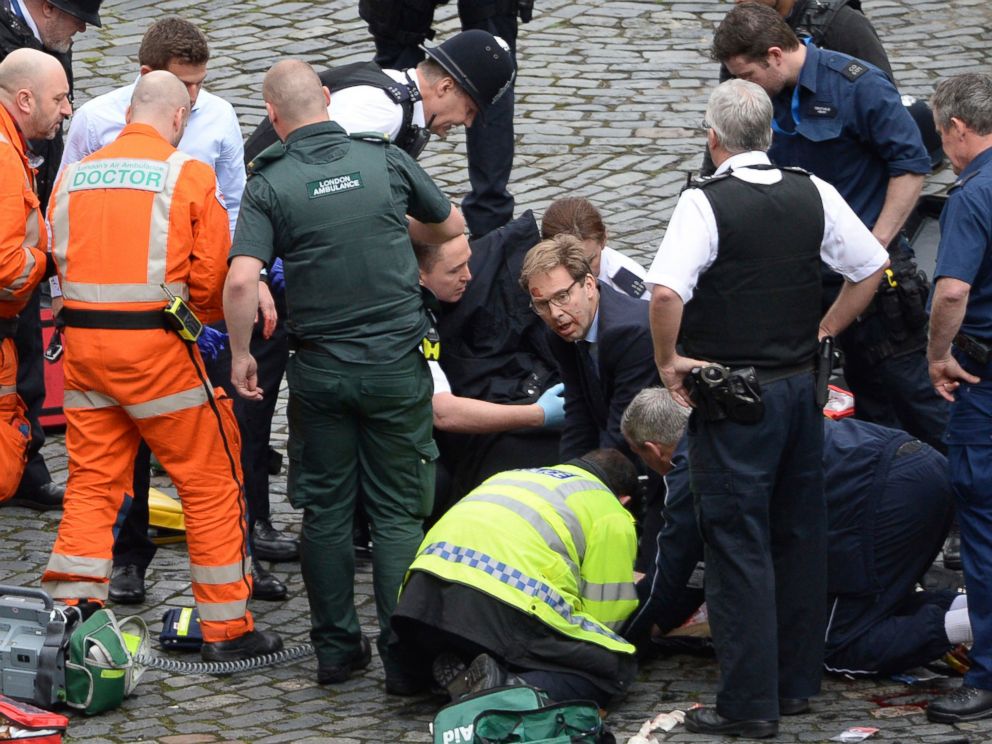 The suspect, who authorities believe acted alone, was shot and killed by police.
As police swarmed the area, Tom Peck, a British journalist, told ABC News that he heard a bang, lots of screaming and then several gunshots from his office in London.
Authorities said they received different reports today involving a person in the River Thames, a car that collided with pedestrians and a man armed with a knife.
A seriously injured woman was pulled from the River Thames and was receiving medical treatment, an official with the Port of London Authority told ABC News.
Three French high school students were among the injured, according to French officials.
Twelve people were hospitalized and treated for serious injuries, and eight others were treated for less serious injuries at the scene, according to the London Ambulance Service.
Tobias Ellwood, a member of Parliament, was seen giving first aid to a victim.
Mark Rowley of the Metropolitan Police said, "This is a day we plan for but hope it will never happen. Sadly, it is now a reality."
"We will continue to do all we can to protect the people of London," he added.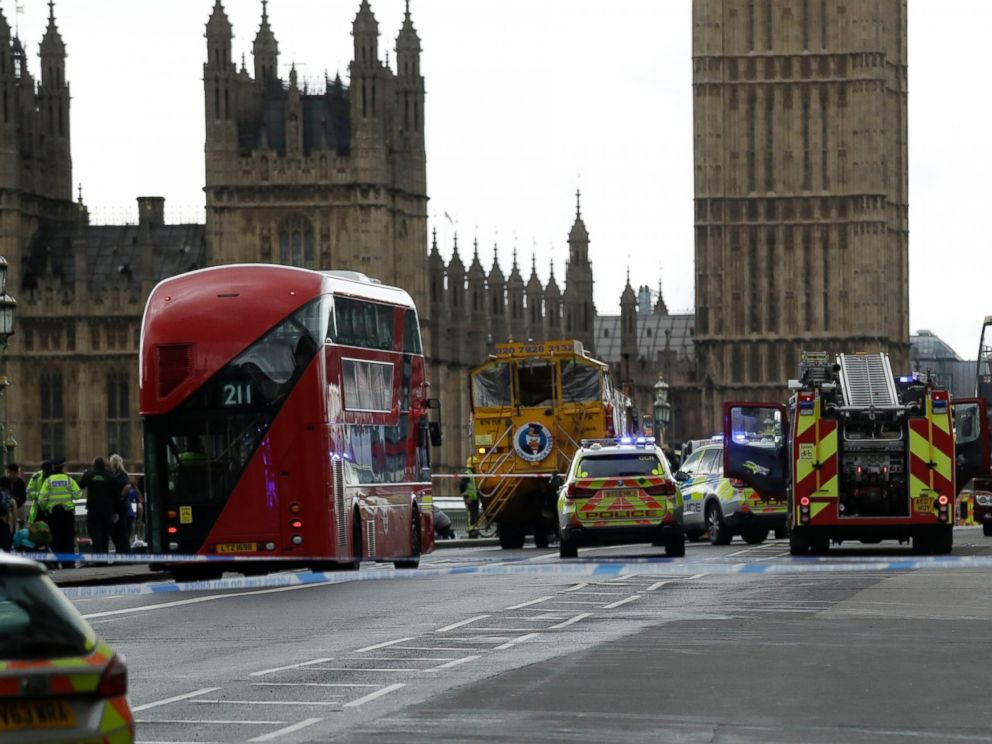 The Parliament building had been on lockdown after the attack, and hundreds of people have since left.
Both the House of Commons and the House of Lords will resume normal operations on Thursday.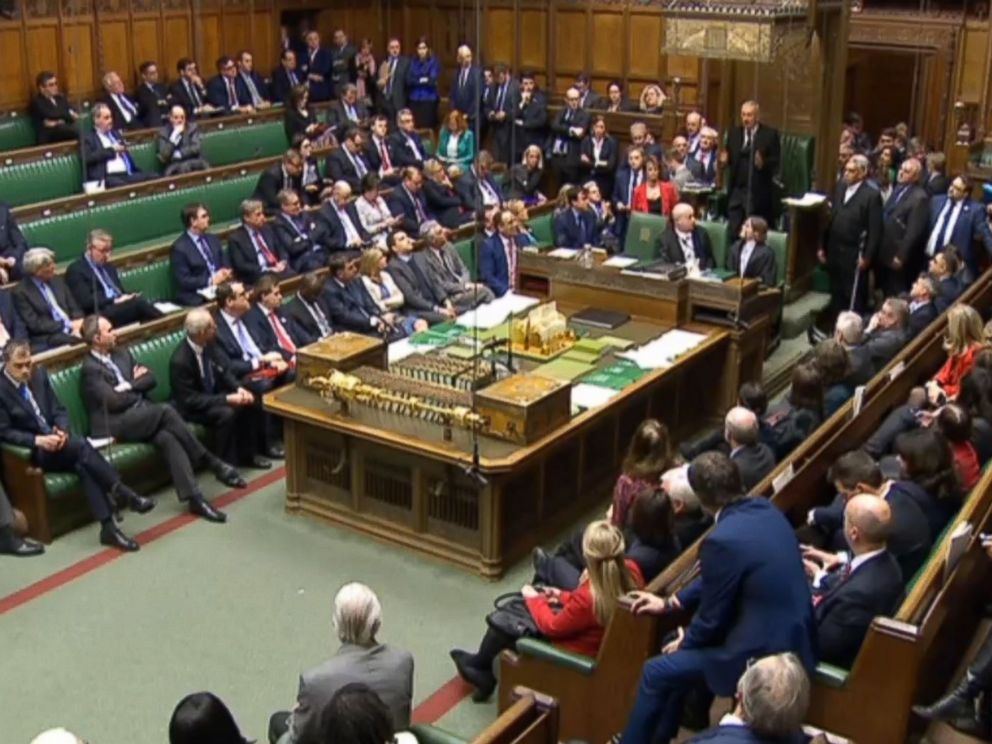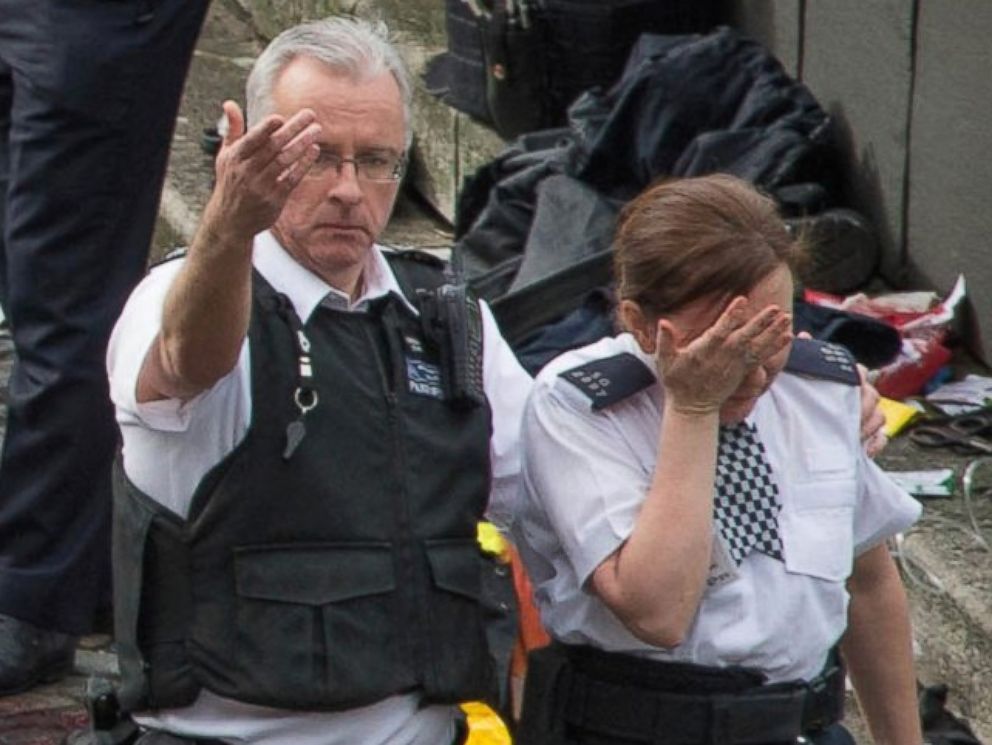 U.K. Prime Minister Theresa May described the attack as "appalling" and "sick and depraved" in a press conference Wednesday evening.
May said the chosen location for the attack was "no accident" and that Britain's threat level will remain at "severe," where it has been for some time.
"The terrorists chose to strike at the heart of our capital city, where people of all nationalities, religions and cultures come together to celebrate the values of liberty, democracy and freedom of speech."
She continued: "These streets of Westminster — home to the world's oldest Parliament — are engrained with a spirit of freedom that echoes in some of the furthest corners of the globe. And the values our Parliament represents — democracy, freedom, human rights, the rule of law — command the admiration and respect of free people everywhere."
May offered prayers for the victims and their families, and commended the bravery of authorities during the attack "who risk[ed] their lives to keep us safe."
"Once again today, these exceptional men and women ran towards the danger even as they encouraged others to move the other way," she said.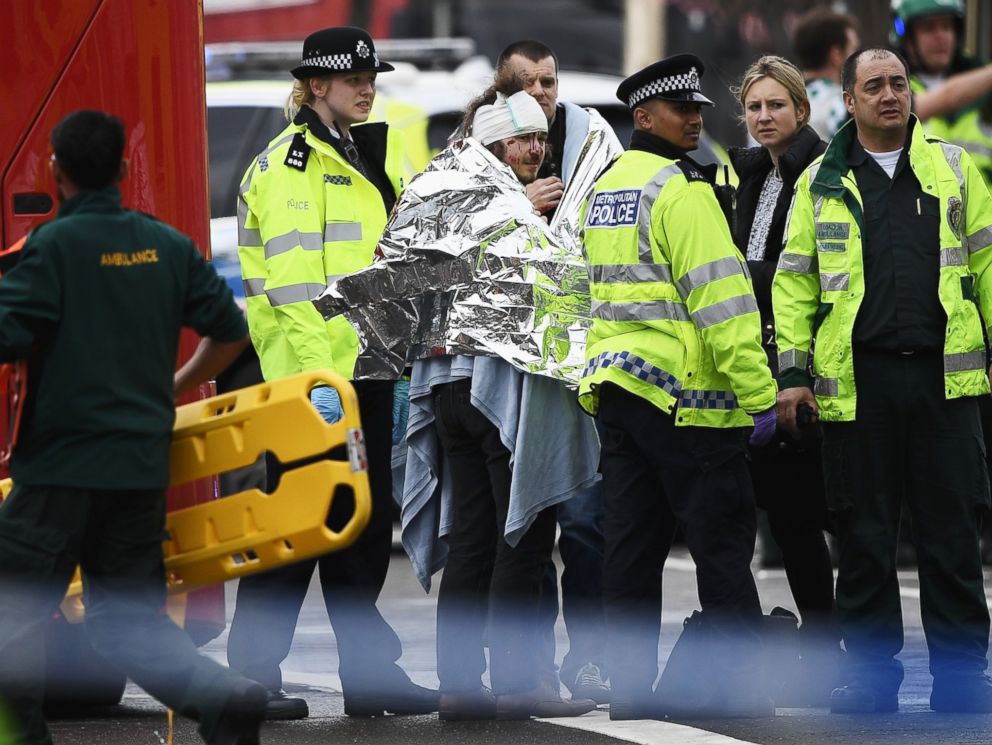 London Mayor Sadiq Khan said in a statement that "there will be additional armed and unarmed police officers on our streets from tonight in order to keep Londoners, and all those visiting our city, safe."
"I want to reassure all Londoners, and all our visitors, not to be alarmed. Our city remains one of the safest in the world," Khan said. "London is the greatest city in the world, and we stand together in the face of those who seek to harm us and destroy our way of life. We always have, and we always will. Londoners will never be cowed by terrorism."
He went on, "My heart goes out to those who have lost loved ones and to everyone who's been affected. Tragically, a Metropolitan Police officer who was doing his duty protecting our city is amongst those who have been killed, and my thoughts are with his family this evening. I want to express my gratitude, on behalf of all Londoners, to the police and emergency services who've shown tremendous bravery in exceptionally difficult circumstances."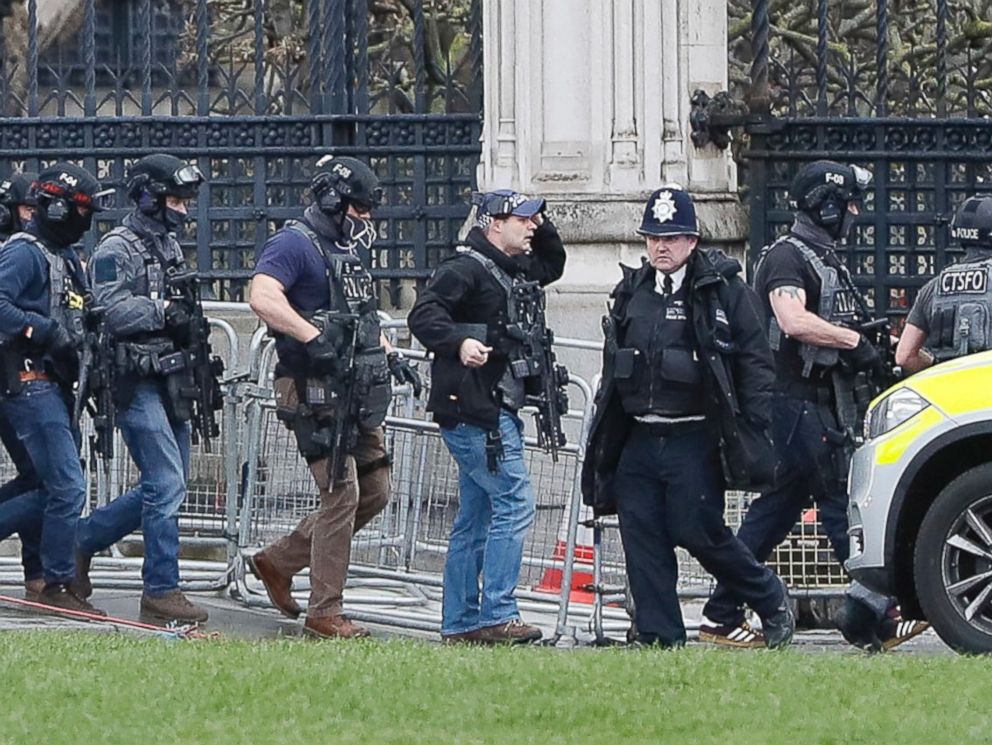 Police said a flag with the Metropolitan Police emblem would be flown at half-mast over Scotland Yard in honor of the victims.
American Taylor Davis was at the top of the London Eye at the time of the incident.
"We saw a lot of commotion, ambulances, policemen. We kind of thought it was a car accident at first then a bunch of black detective cars came in a line. That's kinda when we knew it was more serious than that," Davis told ABC News. "It was just surreal how lucky we felt. We felt very safe up there and just being in the right place at the right time."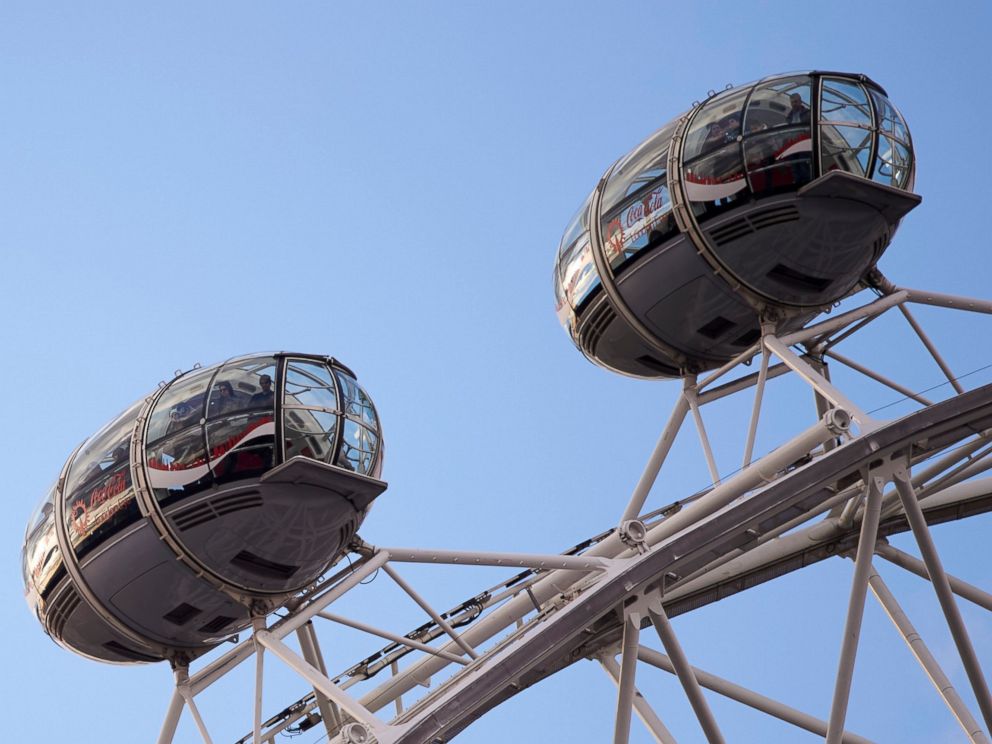 Anyone with videos or images from the incident is asked to turn them over to police.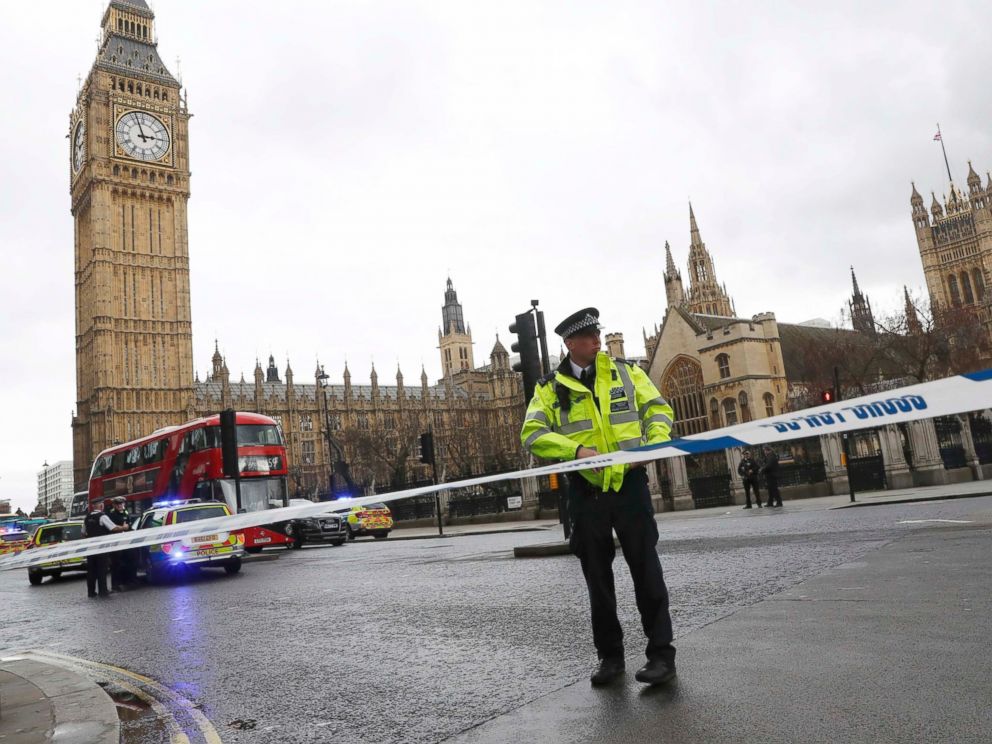 U.S. Secretary of State Rex Tillerson said in a statement, "I express my condolences to the victims and their families. The American people send their thoughts and prayers to the people of the United Kingdom. We condemn these horrific acts of violence, and whether they were carried out by troubled individuals or by terrorists, the victims know no difference."
ABC News' Kelley Robinson and Kirit Radia contributed to this report.
Suspect shot dead after killing 3, injuring 20 in London – ABC News