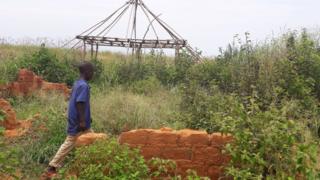 Officials in the Democratic Republic of Congo believe they have located the bodies of two UN investigators who went missing in the country.
The remains were found in an area where US citizen Michael Sharp and Swedish national Zaida Catalan were abducted by "negative forces" two weeks ago.
The bodies are of a white man and woman and the family of both experts seem to have lost hope.
They were in the country to monitor a sanctions regime imposed on DR Congo.
Africa Live: Updates on this and other African stories
Congolese government spokesman Lambert Mende confirmed reports of the discovery to the BBC.
"Two bodies of Caucasian or European type have been discovered on the road linking Bukonde to Tshimbulu in Central Kasai," Mr Mende said.
"As far as I know, no other white individuals are missing here."
However, he cautioned that DNA tests were needed to dispel any doubt about the bodies.
Michael Sharp and Zaida Catalan were taken along with four Congolese support staff into the forest near the village of Ngombe in Kasai.
The Congolese government is fighting a rebel group which operates in the area and is believed to have kidnapped the experts.
John Sharp, Michael's father expressed his heartbreak on Facebook about the development.
"This is a message I hoped never to write… There is a high probability that these are the bodies of MJ and Zaida," Mr Sharp wrote.
"All other words fail me."
Kasai unrest: Bodies found in hunt for UN Congo experts